Date and Time
Thursday May 7, 2020
7:15 AM - 2:45 PM MST
Location
Life Community Church
717 W. Ray Rd.
Gilbert, AZ 85233
Fees/Admission
$79/person before 1/31/2020
$89/person before 3/31/2020
$99/person on or after 3/31/2020
Only electronic journal will be provided after 4/20/20

Breakfast, lunch, and snacks are included in event pricing.

SOLD OUT - Vendor Booths - $300 Includes: One ticket to Leadercast, 6' draped table, signage at event, listing in program, name mention during vendor giveaway, networking and distribution access to all participants by way of expo). Each vendor must donate one raffle item valued at $50 or more.
Website
Description
Please note, you will be directed to a wufoo form for secure, online payment. Your receipt will be delivered via e-mail from wufoo/survey monkey.
Positive Disruption
Disturbance. Disorder. Disarrangement. Many people think these are negatives in the workplace, but Leadercast Positive Disruption will show how disruption is the best way to make positive, lasting changes in your organization and beyond.

The speakers who will take the stage are change-makers. They are trailblazers. They are people who face big ideas head-on and take their teams to new heights.

Learn from our leadership experts on how to purposefully interrupt organizational functions to bring new energy, ideas, processes and success to your team. At Leadercast Positive Disruption, discover how to upset the status quo to incite positive change that will echo throughout your organization.
Leadercast
Provides leaders of all levels with the tools and wisdom to grow in their leadership and transform their organizations for the better. By bringing together top leadership experts with worldly perspectives, Leadercast equips people around the world to be leaders worth following
Why Attend?
Be empowered in your leadership.
Our mission is to fill the world with leaders worth following. We're confident the lessons you'll learn at Leadercast Live will make you a better leader.
Add to your leadership toolbox.
You'll hear a lot of wisdom from the leaders who take our stage. Each of them will share actionable tools and insights you can take with you back to your workplace.
Hear from world-renowned experts.
Our lineup of speakers will give you practical guidance on how to enhance your leadership, both for yourself and your team.
Network with leaders just like you.
You will be surrounded by leaders from all industries and backgrounds who are there for the same reason you are: to further themselves on their leadership journey.
Earn CEU credits.
Attend Leadercast Live 2020 and you can receive continuing education credits in human resources (HRCI and SHRM), nursing (Alabama State Nurses Association) and general fields.
Feature Speakers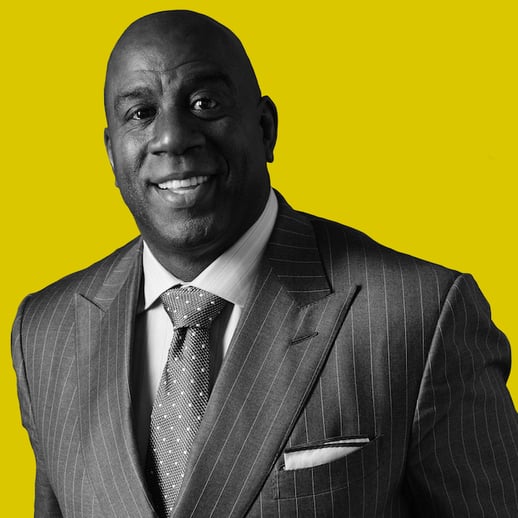 Earvin "Magic" Johnson
Basketball Hall-of-Famer and Entrepreneur
A five-time NBA champion, three-time league MVP, gold medalist and Basketball Hall of Fame inductee, Magic has successfully pivoted his skills and tenacity from the basketball court to the boardroom. He is a chairman and CEO of Magic Johnson Enterprises, an investment conglomerate, and co-owner of four professional sports franchises.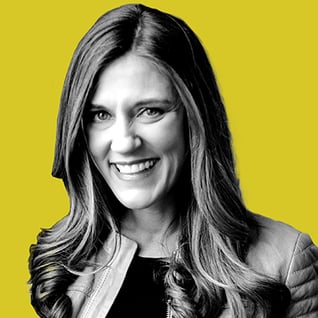 Amy Jo Martin
Digital Media Pioneer and Best-Selling Author
Named one of the most powerful women on Twitter by Forbes, Amy Jo helps people and businesses revolutionize their brand. She is author of Renegades Write the Rules, host of the acclaimed Why Not Now? podcast and founder of the intensive training Renegade Brand Bootcamp for businesswomen.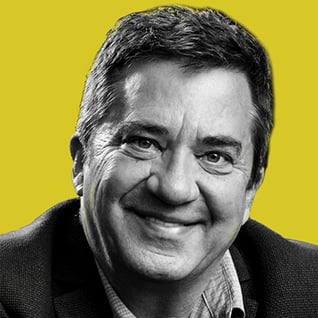 Dr. Henry Cloud
Psychologist, Author and Leadership Expert
Making his fifth appearance on the Leadercast Live stage, Dr. Cloud brings an unmatched knowledge of business leadership and psychology for attendees. He has authored more than 45 books that have sold more than 13 million copies.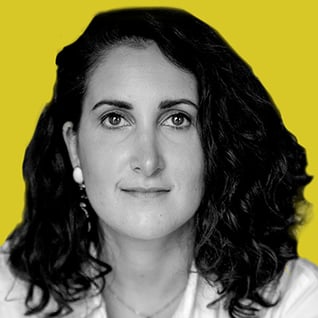 Rahaf Harfoush
Digital Anthropologist and Executive Director, Red Thread Institute
Researching the impacts of emerging technologies in society, Rahaf has helped the world better understand the deep and hidden behavioral shifts within the global communication infrastructure. She is the executive director of the Red Thread Institute of Digital Culture, where she researches global digital trends.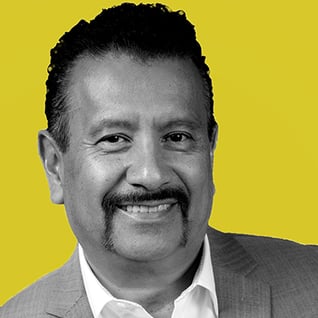 Richard Montañez
VP of Multicultural Sales & Marketing, PepsiCo North America
The man who invented Flamin? Hot Cheetos has more to his story than a keen taste palate. Richard started as a janitor at a Frito-Lay plant and moved up the corporate ladder with visionary leadership of ethnic foods and multicultural marketing.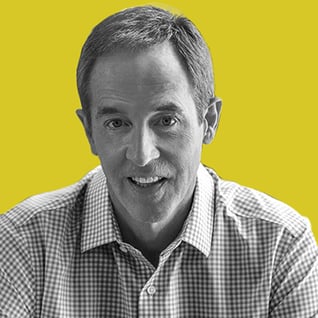 Andy Stanley
Best-Selling Author and Leadership Communicator
Returning to the Leadercast Live stage, Andy brings anecdotal insights on life and leadership for attendees. He is the founder and senior pastor of North Point Ministries and has authored more than 20 books.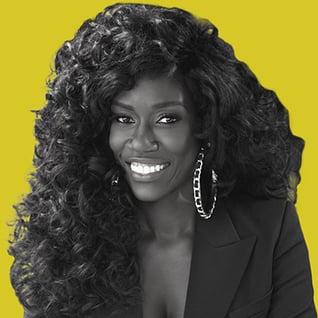 Bozoma Saint John
Chief Marketing Officer, Endeavor
Bozoma has earned a reputation as a trailblazing executive, leading marketing efforts for Uber, Apple and Pepsi-Cola North America. She currently drives marketing campaigns across Endeavor?s global network, which operates in 30 countries with subsidiaries like IMG and UFC.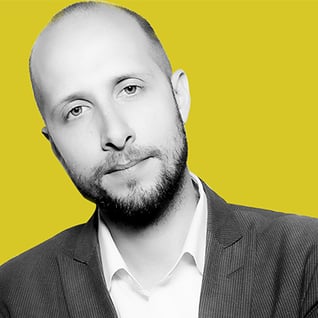 Matt Wallaert
Behavioral Scientist and Chief Behavior Officer, Clover Health
For more than 15 years, Matt has spoken to hundreds of audiences about behavior change, including the United Nations, South by Southwest and more. For Clover Health, Matt uses behavioral science data to find preventative care solutions for seniors.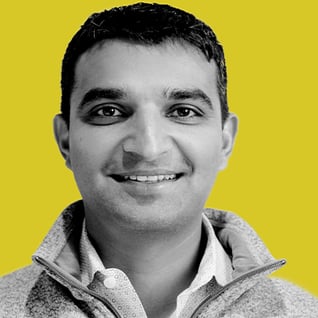 Sangram Vajre
Co-Founder, Terminus: Account-Based Marketing
Known as the ?accidental evangelist," Sangram has built Terminus into one of Deloitte?s 2019 Technology Fast 500. He is the host of FlipMyFunnel Podcast and has authored two books on account-based marketing.
On-Site Theme
We?re calling on attendees to purposefully disrupt your wardrobes too! Wear crazy socks to this event and receive a free raffle ticket at entry. We want to see you upset the status quo and stand apart to be ready for change.
Sponsors
Signature Sponsorship - $2,500
Industry exclusive. Includes eight tickets, a vendor booth, logo (large) on all event promotional materials and collateral, logo with link on event webpage, two minutes to address the audience, and a rotating advertisement on the lobby TV for 12 months.

Tier I - $1,000
Includes four tickets, logo (medium) on all event promotional materials and collateral, logo with link on event webpage, verbal acknowledgement at event.

Tier II - $750
Includes two tickets, logo (small) on all event promotional materials and collateral, logo with link on event webpage, verbal acknowledgement at event.

Tier III - $500
Includes two tickets, name only on all event promotional materials and collateral, verbal acknowledgement at event.
Technology Failure: Gilbert Leadership/Gilbert Chamber is not responsible for any internet connection failure due to issues with the host locations ISP (Internet Service Provider), any interruption(s) due to fiber cuts or any other physical damage on the "last mile" connection (the connection from the telecommunications demarc to HOST's on premise wiring), any on-site malfunctioning of equipment (including, but not limited to, routers/firewalls, cabling, computer equipment, servers, etc.), or signal interruption(s) due to acts of God, power failure or any other cause beyond reasonable control. Leadercast is a simulcast and all tickets are non-refundable.