Operation Santa 2021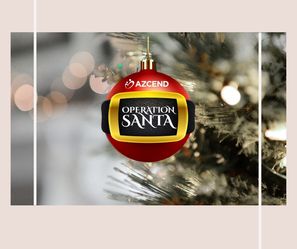 AZCEND is seeking families to partiicpate in Operation Santa!
Registration begins on September 7th!

You must have taken at least 1 class from July 1st 2020 to September 1st 2021 to qualify to receive presents / gift cards for children 0-18 years old.

¡La inscripción comienza el 7 de septiembre! Debes haber tomado al menos 1 clase desde el 1 de julio de 2020 hasta el 1 de septiembre de 2021 para calificar para recibir regalos / tarjetas de regalo para niños de 0 a 18 años

Contact
Leslie 480-963-1423 ext 106 for more details
AUGUST CLASS CALENDAR
If you wish to contribute to our program, we would appreciate gift card donations for teens. Reach out to
donna@azcend.org
or 480-428-5446 x 103 to learn more.